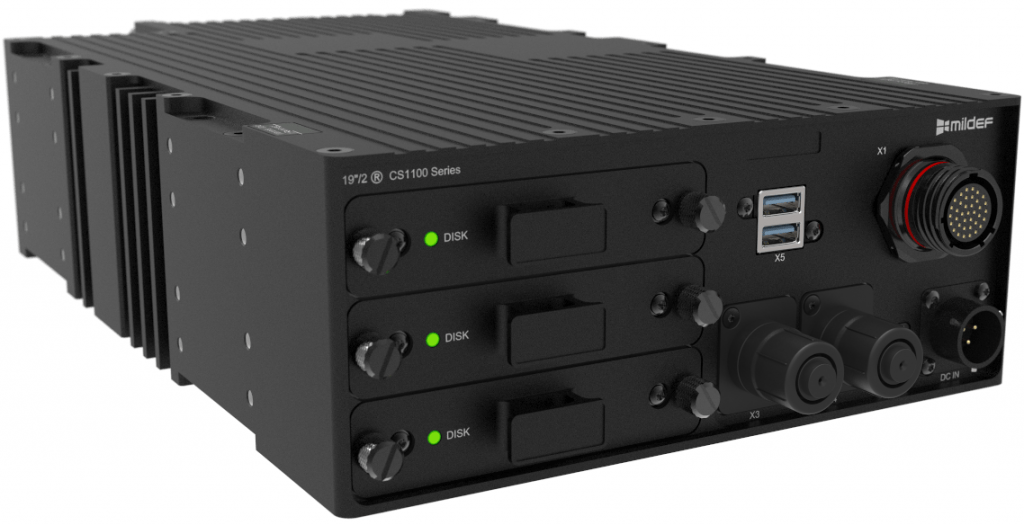 With the release of the CS1100 series earlier this year, MilDef offers a unique rugged Xeon server series in small form factor. With two processor options, from 8 to 16 cores, and up to 128 GB RAM, the market interest has been strong. The increasing use of virtualization in military applications, combined with the constraints on unit size, makes CS1100 a perfect fit for many scenarios.
Several customers in NATO countries, both in Europe and North America, are already using the CS1100 series in vehicles, peli cases for mobile applications, and in containers.
Like all 19″/2 products, the CS1100 series has a flexible design made for customization. Standard options come with military connectors (CS1101) and sealed industrial connectors (CS1121). All designed for rough environments and compliant with the relevant MIL-standards.
We are standing by to answer your questions about the CS1100 series and our other 19″/2 products that interact perfectly with it:
Global
sales@mildef.com
Phone: +46 (0)42 250000
North & South America
salesUS@mildef.com
Phone: +1 703 224 8835
UK & Ireland
salesUK@mildef.com
Phone: +44 (0)2920 647040
Sweden
salesSE@mildef.com
Phone: +46 (0)42 250000
Norway
salesNO@mildef.com
Phone: +47 2340 0310